Vivaldi 1.12.955.36 – Final – Chromium Based Web Browser
Vivaldi 1.12.955.36 – Final – Chromium Based Web Browser
Vivaldi is a freeware advance Chromium base web browser by Vivaldi Technologies. It is company by the former Opera Software cofounder and CEO Jon Stephenson von Tetzchner.
Vivaldi's aim is to revive the old, popular features of Opera 12 as well as introduce new and more innovative ones. It has a minimalistic user interface with basic icons and fonts. Also a color scheme that changes according to the background and design of the web page being visit.
Vivaldi browser also allows users to customize the appearance of UI elements such as background color, overall theme, address bar and tab positioning, and start pages.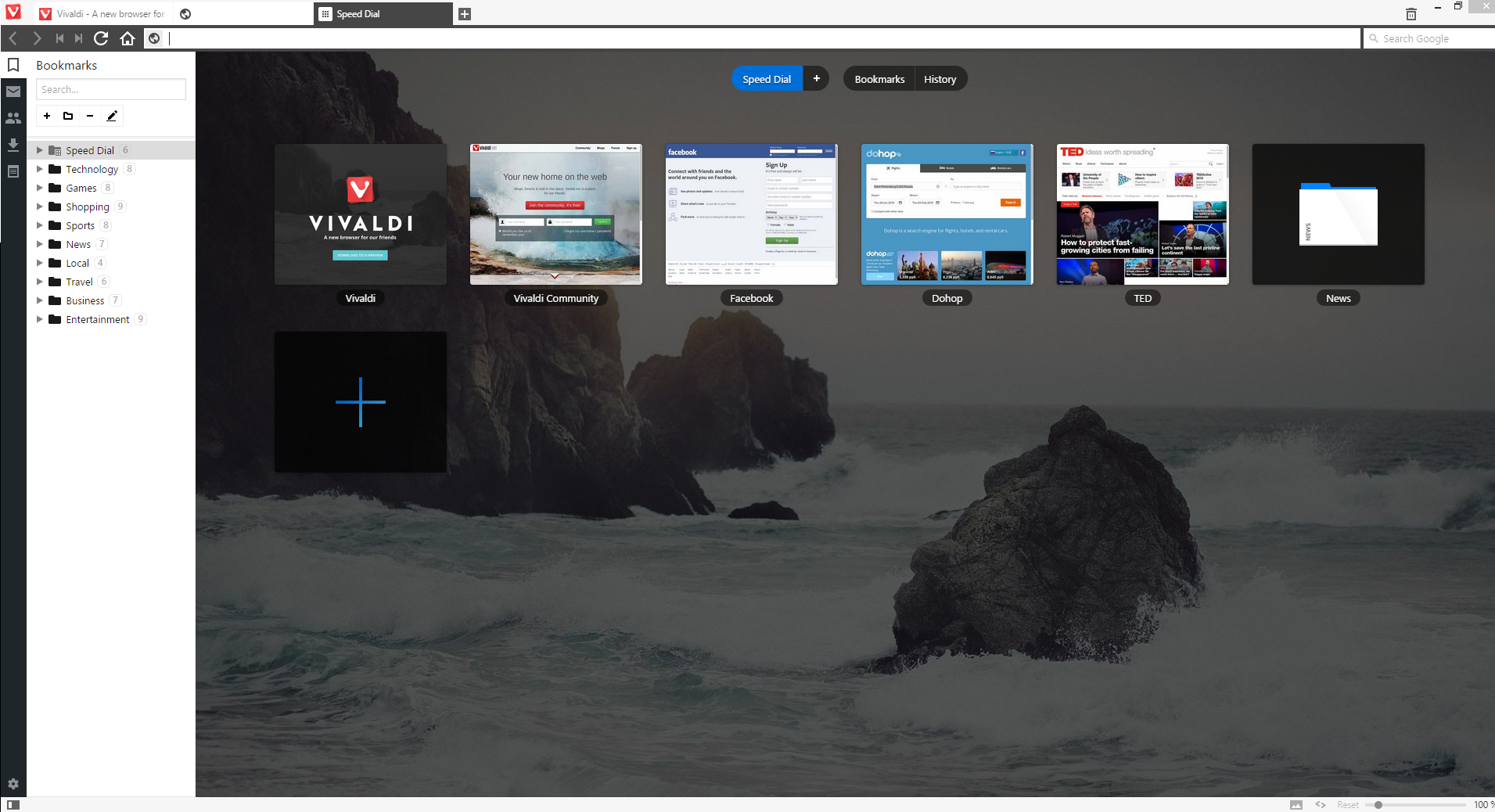 Features of Vivaldi Browser:
Customize Everything, including the location of the browser tabs or address bars.
Adapt the Interface as you browse the web (the Vivaldi web browser's color scheme adapts to the surroundings of the web you browse).
Tab Stacks. Organize your tabs using Tab Stacks (just drag a single tab to another for easy multiple grouping).
Spatial Navigation. Navigate spatially (you will get anywhere on the webpage just with the keyboard).
Page Tiling. Tile pages when you want to handily compare several pages at once in your web browser.
Web Technology. Vivaldi uses JavaScript and React to create the user interface with the help of Node.js and a long list of NPM modules.
Write Notes on the Go. take notes and add screen shots of web pages while browsing right in the Notes.
Quick Commands. Control everything in your browser from one place. Quick Commands lets you search through open tabs, bookmarks, history, settings as well as more with one single keyboard shortcut.
Always in Sync. Your bookmarks, passwords, settings securely in sync. Your bookmarks, history, passwords and settings can also be synchronised across different instances of Vivaldi browser through our encrypted Sync infrastructure.
[su_heading]Download Links[/su_heading]
Download version 1.12.955.36 for Windows 32-bit
Version 1.12.955.36 for Windows 64-bit
Version 1.12.955.36 for Mac OS X
Download version 1.12.955.36 for Linux 64-bit [deb]
Version 1.12.955.36 for Linux 64-bit [rpm]
Download version 1.12.955.36 for Linux 32-bit [deb]
Download Vivaldi 1.12.955.36 – Final – Chromium Based Web Browser